GARAGE DOOR REPAIR
Newport Beach
Deal of the Day: 10% OFF any Repair!
affordable prices
Cost-Effective Garage Door
Repair Solutions.
same day service
Quick Garage Door
Repair Service.
emergency service
Fast Response When The
Unexpected Happens.
quality guaranteed
Certified Garage Door Repair
Technicians.
Garage Door Service
We provide comprehensive garage door service and repair in Newport Beach, designed to meet your needs.
Champion's Newport Beach Garage Door Repair and Maintenance Services
We are a tight-knit team of local technicians who offer best garage door repair services to Newport Beach and the surrounding Orange County area. We boast low, affordable prices that are suitable for any budget, and the value that they carry is simply unparalleled, as our dedicated team has a stellar track record and years of experience in garage door repairs, installation, and maintenance services. We believe in top-notch customer service, and this ethos has seen our name spread from town to town whenever people are in need of garage door repair services.
Comprehensive Garage Door Service
Bringing Emergency Same-Day Garage Door Repair to Newport Beach
A garage door that suddenly breaks down is going to cause you a whole host of problems for the rest of the day. Not only your home and garage potentially exposed, you may not be able to access and use any of your vehicles. We understand that this is a pressing situation, and we seek to resolve your issues as quickly as we can, therefore, we provide a speedy emergency same day garage door repair service. A valued member of our team will be with you as quickly as possible, ensuring that your garage door is up and running again in as little time as possible.
A highly experienced and professional garage door repair team
The very core of our garage door repair service in Newport Beach, CA comes down to the experience and professionalism we provide. After fixing your door, we will always run a series of short tests in order to check that everything is functioning as it should be. This also allows us to give our customers peace of mind as we demonstrate that their garage door is now fully functional once more.
Trusted Garage Door Repair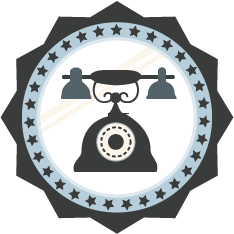 714-709-8075
Champion Garage Door Spring Repair in Newport Beach
The garage door spring is essentially what makes it to open and close easily. When the spring breaks, it needs to be replaced immediately. Garage door springs are under enormous amounts of pressure and tension, so this is a fairly common phenomenon. Weather it's garage door spring repair or just a maintenance, our unique approach allows us to repair and service your garage door in professional, timely manner.
Garage Door Repair solutions for Newport Beach area and beyond
At Champion Garage Door Repair Newport Beach, we are fully-licensed and qualified to follow all the necessary safety standards for our industry that are enforced by the state government of California. We provide garage door repair, installation, and maintenance services that Newport Beach and Orange County residents can put their faith in. Call us today for an up-front quote, with no hidden or surprise fees attached.
Fast Garage Door Services
Customer Reviews
Champion Garage Door Repair Newport Beach
Average rating:
2 reviews
Jun 25, 2017
Location:
Newport Beach, CA
Service Requested:
Garage Door Service
They were amazing. They picked up the phone last night after I called freaked out when the garage door broke. They said they were booked but would call me in the morning to see if they could fit me in. They called me at 9 after I had talked to 3 different companies. Something about talking to them the first time made me want to wait to see if they could come out and boy am I glad I waited. The other companies felt kinda shady and since I was going to be home without my husband I didn't want to be worried. They showed up by 10:30 a.m.! They quickly assessed the situation, explained it to me in layman's terms, and got to work. By 12 the door was fixed! Service was super friendly and not pushy. I asked "do we need a new garage door opener" and they explained to me how they work and why we don't need one just yet. When we do need one I'll be calling Newport Beach Garage Door Champion to put one in! Can't recommend them enough!
Mar 16, 2016
Location:
Newport Coast, CA
Service Requested:
Garage Door Spring Repair
They were great! They came on time, Fixed the broken spring quickly, made some additional adjustments and showed me how to keep my door running smoothly! Highly recommended!!
Contact Us
Serving Newport Beach, CA 92663, 92660, 92661, 92662, 92625, 92657