GARAGE DOOR REPAIR
Costa Mesa
Deal of the Day: 10% OFF any Repair!
affordable prices
Cost-Effective Garage Door
Repair Solutions.
same day service
Quick Garage Door
Repair Service.
emergency service
Fast Response When The
Unexpected Happens.
quality guaranteed
Certified Garage Door Repair
Technicians.
Garage Door Service
We provide comprehensive garage door service and repair in Costa Mesa, designed to meet your needs.
Best Garage Door Repair Service in Costa Mesa, CA!
At Champion Garage Door Repair, we provide efficient and reputable garage door repair services, installation and maintenance to the residents of Costa Mesa, CA and the surrounding area. As a knowledgeable team of trained and experienced field technicians, we are able to provide rapid response in Costa Mesa for a whole range of garage door systems, according to our customers' requirements. We pride ourselves on our reputation for quality workmanship, fair prices, fast turnarounds and exceptional customer service. Following industry regulations, we committed to fast, cost-effective garage door solutions and innovations for your garage door needs.
Garage Door Supplier Near You
Emergency Garage Door Service
in Costa Mesa
Crucial Same-Day Garage Door Repair in Costa Mesa
Garage door breakdowns never follow a set schedule and some garage door repairs are urgent and must be addressed immediately. As we deliver just-in-time emergency garage door service, we can fully address equipment breakdowns, repair and service your garage door to make sure it runs smoothly and efficiently. We have the experience and expertise to provide quality emergency repair services in Costa Mesa, CA that meet high industry standards. We inspect and disassemble equipment, replacing wear components and repairing any broken parts. Utilizing advanced workflow techniques, we provide the best solutions for any repairs, quickly and efficiently.
Local Leaders in Garage Door Service and Repair
No other garage door supplier in Costa Mesa is more qualified than Champion Garage Door Repair to provide on-site service, including sophisticated diagnostics, repairs, sales and installations. Utilizing experience and knowledge we have the capabilities to perform fast and efficient repairs, to service any type of garage door system currently available on the market. How can you benefit from our garage door services? From repair to installations, sales and replacement, we offer it all. More importantly, we keep our services affordable, flexible and customizable, aligning to your schedule, preferences and budget to create a plan that suits you.
Personalized Garage Door Repair
Solutions
Safety Inspections and
Maintenance Programs
Safety Doesn't Happen by Accident
Our inspections and maintenance program designed to ensure that your garage door system meets all industry safety standards and regulations that have been set by the city of Costa Mesa, CA. While a majority of home owners and property managers take good care of their entry systems, there are numerous examples of properties where dangerous and risky conditions exist. Our goal is to identify and correct these issues in their early stages. Over the years, many garage door systems inspected and were found inoperable under dangerous conditions that went unnoticeably; this program allows us to prevent future safety hazards, future breakdowns and keeps your home, family and vehicles safe.
A Local Service from A Brand You Can Trust
At Champion Garage Door Repair, we are one stop service and repair facility for all your garage door needs. Over the years, we have been providing expert garage door services in Costa Mesa, familiar with the processes and have the experience to handle any repair and/or replacement projects. As we recognize that our service is only as good as the last customer we serve, our in-house capabilities ensure that you will be provided with the right products and that your system will be repaired, serviced and maintained according to your prints and specifications. For more information about our garage door repair and services contact us today!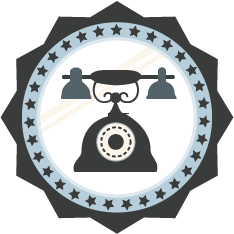 714-709-8075
Customer Reviews
Champion Garage Door Repair Costa Mesa
Average rating:
6 reviews
Apr 12, 2017
Service Requested:
Emergency Garage Door Repair
My garage door stopped working and we were stuck unable to get the car out. We checked around for pricing and Champion Garage Door repair was very competitive so we decided to give it a shot. He came quickly and repaired the broken garage door quickly. Works like a charm! It was all I could ask for so I could get to my meeting on time!
Apr 8, 2017
Service Requested:
Garage Door Opener Repair
We recently used Champion Garage Doors to replace our old garage door opener on our new home. It was very easy to get scheduled for the time we wanted. He called us in advance and was very courteous. He did a great job installing the new opener, the price was reasonable and matched the initial quote.
Mar 29, 2017
Service Requested:
Garage Door Repair
Fantastic people to work with! Professionals and defiantly know about their trade. They did a great job explaining the problem and the necessary repairs. Good service that I would recommend!
Mar 21, 2017
Service Requested:
Garage Door Repair
Excellent service. Tim explained in great detail what was going on and what needs to be done. He worked hard to get us a deal we could afford. We got same day service and our garage door works better than ever before. Highly recommended
Jan 15, 2017
Service Requested:
Garage Door Spring Repair
I called Champion Garage Doors on Friday and they were here couple of hours later to replace the broken garage door spring on my garage door. After he replaced the broken spring the tech pointed out to me that the garage door rollers were worn and might need to be replaced. I knew that the rollers were old and decided to replace them with quiet nylon rollers. They showed up exactly on time, were friendly and pleasant, left the work area clean and got the job done fast. Would recommend to anyone!
Nov 27, 2016
Service Requested:
Garage Door Service
Prompt and professional service! Thank you!
Contact Us
Serving Costa Mesa, CA 92626, 92627