GARAGE DOOR REPAIR
Irvine
Deal of the Day: 10% OFF any Repair!
affordable prices
Cost-Effective Garage Door
Repair Solutions.
same day service
Quick Garage Door
Repair Service.
emergency service
Fast Response When The
Unexpected Happens.
quality guaranteed
Certified Garage Door Repair
Technicians.
Garage Door Service
We provide comprehensive garage door service and repair in Irvine, designed to meet your needs.
Proudly Bringing Reputable Garage Door Repair Services to Irvine!
Looking for a well-established and well-reviewed local garage door repair company? Look no further! We're the team you should call. Irvine and Orange County residents can put their trust in us to repair, maintain, and install their garage doors. We offer a plethora of services, including garage door spring repair, garage door installation, garage door cables repair and much more. We showcase versatility, reliability and customer service skills that have seen us exponentially grow in the Irvine and Orange County area during our many years of service.
Comprehensive Garage Door Service
Champion's Emergency Same-Day Garage Door Repair in Irvine
It may come as no surprise that garage doors tend to break down at the most inopportune moments of all. Do not stress yourself out by having to deal with a garage door repair for longer than you have to! A broken garage door could potentially ruin your day, leaving you stranded without a vehicle, or perhaps unable to leave your home. Luckily, we are well prepared for these scenarios, equipping ourselves with the necessary tools and knowledge to get the job done as quickly as possible, on the same day.
Experienced and Professional Garage Door Repair Team in Irvine
Maintenance is an essential part of any garage door's life, with the aim of the game being to extend the life of your garage door in the long-run! Is your garage door being noisy? Perhaps it is squeaking when it moves, or it seems to rattle around a little more than you feel is normal? Save time and money! Your garage door doesn't have to be completely broken down for us to come and take a look at it; we survey and repair doors that may require some basic or essential maintenance. We provide garage door maintenance and inspection services that could easily prolong the lifespan of your garage door opening unit!
Trusted Garage Door Repair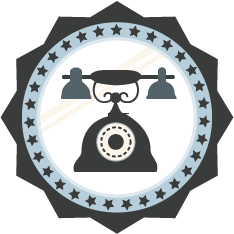 714-709-8075
Bespoke Garage Door Installation services
There are many different garage door parts and complex components that go into a garage door installation, and your garage needs to be fitted with tracks, pulleys, springs, hinges and rails. We install all these components in compliance with Californian safety standards, ensuring a safe and durable garage door installation. We can fit a wide range of garage doors, and are able to comply with any requirements you may have.
Trusted Garage Door Repair, Maintenance, and Installation services in Irvine
We continually strive to expand our reputation in Irvine and Orange County. Over the years, we have worked hard to become a name that Irvine residents can trust. Call us today to find out more about our services. We will be able to answer any questions you may have, and can offer you an instant, all-fees-included quote.
Fast Garage Door Services
Customer Reviews
Champion Garage Door Repair Irvine
Average rating:
3 reviews
Mar 22, 2017
Service Requested:
Garage Door Service
Great job and FAST service. Quick response to my request for service and my garage door works better than it was the day I bought the house (a new house). Also they gave me plenty of tips to take care of the garage door, to make it last longer and to keep the door quiet. Can't beat the service and very glad that I've red the other online reviews. If you need garage door service this is the company to call!
Apr 28, 2016
Service Requested:
Garage Door Opener Repair
Had a fantastic experience with them! They restored our garage door to perfect working order. It now opens and closes smoothly and quietly. In addition to replacing the garage motor, he aligned uneven rails and lubed up all moving parts of the garage door as a courtesy. They were professional, efficient and very honest.
Oct 13, 2015
Service Requested:
Garage Door Repair
Second time I use them! Good prices and great service. Super fast and they really go beyond expectations to complete the job. The spring on the double door broke last Monday, they came with in the hour, replaced spring, other broken parts and lubricated everything. Highly recommended!
Contact Us
Serving Irvine, CA 92617, 92603, 92612, 92614, 92606, 92604, 92620, 92618