GARAGE DOOR REPAIR
Irvine
Deal of the Day: 10% OFF any Repair!
affordable prices
Cost-Effective Garage Door
Repair Solutions.
same day service
Quick Garage Door
Repair Service.
emergency service
Fast Response When The
Unexpected Happens.
quality guaranteed
Certified Garage Door Repair
Technicians.
Garage Door Service
We provide comprehensive garage door service and repair in Irvine, designed to meet your needs.
Best Garage Door Repair Service in Irvine!
At Champion Garage Door Repair, we handle a complete range of residential garage door services, including garage door installation and replacement, spring repair, opener repair and maintenance. While we follow industry standards and ethical business practices, we have the technical training to service and repair any garage door available on the market and offer industry-leading products and innovative features at exceptional prices. Through years of service, we continue to serve the best interests of our customers and provide reliable garage door repair in Irvine, CA and Orange County.
Complete Garage Door Service
in Irvine, CA
Emergency Garage Door Repair
Same-Day Garage Door Repair in Irvine
A broken garage door means more than a phone call to your garage door repair company - it means you won't be able to access your vehicles, unable to leave your home and proceed with your schedule. As garage doors tend to break down at the most inopportune time, we deliver same-day repair and emergency garage door service in Irvine, CA, well prepared and equipped with the necessary parts and tools to get the job done as quickly as possible, on the same day.
Garage Door Annual Checkup & Service
Maintenance is an essential part of any garage door's life, with the aim of the game being to extend the life of your garage door in the long-run! Is your garage door being noisy? Perhaps it is squeaking when it moves, or it seems to rattle around a little more than you feel is normal? We service, repair and maintain garage doors that require basic or essential maintenance and offer garage door tuneups and inspections service that could easily prolong the lifespan of your garage door and automatic unit.
Garage Door Maintenance & Tuneup
Experienced Garage Door Repairmen
Personalized Garage Door Installation Service
The quality of your residential garage door installation plays a key role in its overall productivity and durability. As there are many garage door parts and complex components to be considered when installing a garage door, inadequate alignments, adjustments and balance, will cause your garage door system to wear out and break sooner than expected. Whether it's wood, glass, standard or fully custom garage door, we install entry systems in compliance with the city of Irvine and state of California safety regulations, ensuring a safe installation and durable product.
Trusted Repair Service and Installation in Irvine
At Champion Garage Doors, our solutions designed to be fast, but more importantly, they designed to be safe. Utilizing knowledge and experience, we continually delivering exceptional garage door service in Irvine and Orange County and get the maximum quality of your garage door system for the lowest cost and highest value. Call us today to find out more about our services. We will answer any questions you may have and provide you with on-site, all-fees-included quote.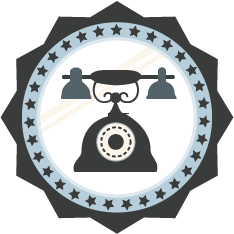 714-709-8075
Customer Reviews
Champion Garage Door Repair Irvine
Average rating:
3 reviews
Mar 22, 2017
Service Requested:
Garage Door Service
Great job and FAST service. Quick response to my request for service and my garage door works better than it was the day I bought the house (a new house). Also they gave me plenty of tips to take care of the garage door, to make it last longer and to keep the door quiet. Can't beat the service and very glad that I've red the other online reviews. If you need garage door service this is the company to call!
Apr 28, 2016
Service Requested:
Garage Door Opener Repair
Had a fantastic experience with them! They restored our garage door to perfect working order. It now opens and closes smoothly and quietly. In addition to replacing the garage motor, he aligned uneven rails and lubed up all moving parts of the garage door as a courtesy. They were professional, efficient and very honest.
Oct 13, 2015
Service Requested:
Garage Door Repair
Second time I use them! Good prices and great service. Super fast and they really go beyond expectations to complete the job. The spring on the double door broke last Monday, they came with in the hour, replaced spring, other broken parts and lubricated everything. Highly recommended!
Contact Us
Serving Irvine, CA 92617, 92603, 92612, 92614, 92606, 92604, 92620, 92618