GARAGE DOOR REPAIR
Mission Viejo
Deal of the Day: 10% OFF any Repair!
affordable prices
Cost-Effective Garage Door
Repair Solutions.
same day service
Quick Garage Door
Repair Service.
emergency service
Fast Response When The
Unexpected Happens.
quality guaranteed
Certified Garage Door Repair
Technicians.
Garage Door Service
We provide comprehensive garage door service and repair in Mission Viejo, designed to meet your needs.
Champion Garage Door Repair Mission Viejo
Has your garage door stopped working? We offer bespoke and affordable garage door repair services in the Mission Viejo area. We are an illustrious and trustworthy garage door repair team that is well-equipped for a multitude of garage door repair scenarios. We are fully trained to deal with anything that comes our way and we are fully compliant with all health and safety regulations. Our garage door services come with a warranty, affording you further peace of mind.
Comprehensive Garage Door Service
Emergency Garage Door Repair in Mission Viejo and the surrounding area!
Few people will consider the true inconvenience of a garage door breaking down until it actually happens. Not only does it leave your home and possessions exposed, it often stops you from being able to access your vehicle, and effectively leaves you without any easy means of transport. This can be particularly frustrating for those in rural or suburban areas with little access to public transport and taxi services. It is therefore important to be speedy with your garage door repair, so that you can effectively get your life running as normal again. We provide a speedy and reliable emergency garage door repair service to residents in the Mission Viejo area and beyond.
Experience and professionalism like no other!
The Mission Viejo area is well aware of Champion Garage Door Repair Mission Viejo, as we continue to have our name and reputation spread via word-of-mouth and organic grassroots campaigns. We are the local garage door company that Mission Viejo residents can trust with their garage door repair needs. We outshine our competitors due to our wide range of garage door services combined with passionate dedication and customer service standards.
Trusted Garage Door Repair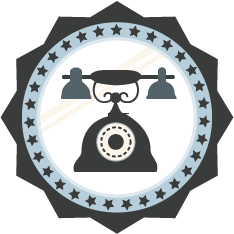 714-709-8075
World-class garage door installations and maintenance
However, we don't solely offer garage door repair services, we also offer high-class garage door installation and maintenance services. Our garage door installations bring beautiful, stylish and highly-functioning doors to the Mission Viejo area. We also offer garage door maintenance, whereby we thoroughly inspect your door's numerous moving garage door parts and components to assess them for any damage or general wear-and-tear. This is likely to prolong the lifespan of your garage door and avoid any major catastrophes in the future. Save time and money by preventing breakdowns for happening in the first place!
Champion Garage Door Repair Mission Viejo - Know the price straight away
We believe in complete transparency, and that means that we give you an up-front quote. No hidden fees or charges will be found with our services. Whether it is garage door spring repair, garage door opener repair or just garage door maintenance, we are the team to call for the best garage door repair in Mission Viejo and the Orange County area. Call today for an instant quote!
Fast Garage Door Services
Customer Reviews
Champion Garage Door Repair Mission Viejo
Average rating:
2 reviews
Jun 17, 2017
Location:
Mission Viejo, CA
Service Requested:
Garage Door Spring Repair
Fantastic! Called on a Sunday to try to set appt for following week. We had a broken spring on very heavy 2 car garage door. Tim said he could come out with the hour! He did and completed the job professionally and at a good price. He was done in less than an hour. Had our hard to find springs right in his vehicle (I replaced both even though only one was broken). I don't give out high recommendations easily, but would give Tim and the company my highest recommendation. Job well done!
Jun 13, 2015
Location:
Mission Viejo, CA
Service Requested:
Garage Door Repair
Great service! Called on a Sunday morning and our garage door was repaired before noon! Very professional and honest! If you want dependable, fast, and professional service, I highly recommend this company!
Contact Us
Serving Mission Viejo, CA 92691, 92692, Rancho Santa Margarita, CA 92688