GARAGE DOOR REPAIR
Mission Viejo
Deal of the Day: 10% OFF any Repair!
affordable prices
Cost-Effective Garage Door
Repair Solutions.
same day service
Quick Garage Door
Repair Service.
emergency service
Fast Response When The
Unexpected Happens.
quality guaranteed
Certified Garage Door Repair
Technicians.
Garage Door Service
We provide comprehensive garage door service and repair in Mission Viejo, designed to meet your needs.
Best Garage Door Repair Service in Mission Viejo!
At Champion Garage Door Repair, we provide affordable and professional garage door repair, sales, installation and service to residential customers in Mission Viejo, CA and Orange County. We have the skills and experience to evaluate and repair all brands of garage doors, automatic units and any related equipment. As experienced repairmen, we walk you through the process from installation to repair, selection to purchase, ensuring you invest in the best garage door solution that fits your budget and meets your needs.
Garage Door Repair Experts
Same Day Garage Door Service
Emergency Garage Door Repair in Mission Viejo
Few people will consider the true inconvenience of a garage door breaking down until it actually happens. Not only does it leave your home and possessions exposed, it often stops you from being able to access your vehicles and leave your home. At Champion Garage Door Repair, our goal is to get your garage door up and running, the same day. Delivering emergency garage door service in Mission Viejo and addressing your system failure quickly, we minimize your downtime and keep your home, family and vehicles safe.
Experience Like No Other!
Here, at Champion Garage Door Repair, we are trained and certified to service and repair all makes and models of garage doors. Utilizing advanced workflow techniques, knowledge and the help of technical manuals when needed, we prevent breakdowns and ensure that your garage door system is operational and safe to use. Offering on-site garage door repair in Mission Viejo, CA, we provide complete turnkey solutions for residential garage doors and automatic openers - from garage door installation and sales to spring repair, opener repair and maintenance, we do it all.
Qualified Garage Door Repairmen
Complete Garage Door Service
in Mission Viejo, CA
Getting the Most out of your Garage Door System
Get the most out of your system with our garage door maintenance service, which includes thorough inspection of your garage door system components and assessment for any damage or general wear-and-tear. Maintenance tasks are performed by an in-house maintenance and repair technicians that have been given additional training. These include tasks such as essential lubrication, replacing worn components, performing mechanical adjustments and balance, or any other action that requires mechanical skills and/or a knowledge of garage doors.
Service Commitment and Responsibility
Our goal is to be industry leading provider of value-added garage door solutions to homeowners and property managers in Mission Viejo and Orange County. Following local and federal regulations, we strive to do our very best, every time, to ensure the safety of your family and security of your home. Working together with you, we will review and test system requirements, will educate ourselves on your needs and recommend the best solutions to help improve efficiency and value. We inspect, diagnose and provide you with an upfront quote for any service or repair needed.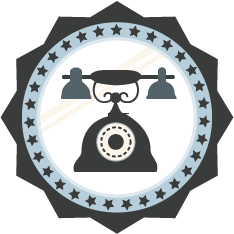 714-709-8075
Customer Reviews
Champion Garage Door Repair Mission Viejo
Average rating:
2 reviews
Jun 17, 2017
Location:
Mission Viejo, CA
Service Requested:
Garage Door Spring Repair
Fantastic! Called on a Sunday to try to set appt for following week. We had a broken spring on very heavy 2 car garage door. Tim said he could come out with the hour! He did and completed the job professionally and at a good price. He was done in less than an hour. Had our hard to find springs right in his vehicle (I replaced both even though only one was broken). I don't give out high recommendations easily, but would give Tim and the company my highest recommendation. Job well done!
Jun 13, 2015
Location:
Mission Viejo, CA
Service Requested:
Garage Door Repair
Great service! Called on a Sunday morning and our garage door was repaired before noon! Very professional and honest! If you want dependable, fast, and professional service, I highly recommend this company!
Contact Us
Serving Mission Viejo, CA 92691, 92692, Rancho Santa Margarita, CA 92688