GARAGE DOOR REPAIR
Lake Forest
Deal of the Day: 10% OFF any Repair!
affordable prices
Cost-Effective Garage Door
Repair Solutions.
same day service
Quick Garage Door
Repair Service.
emergency service
Fast Response When The
Unexpected Happens.
quality guaranteed
Certified Garage Door Repair
Technicians.
Garage Door Service
We provide comprehensive garage door service and repair in Lake Forest, designed to meet your needs.
Champion Garage Door Repair Lake Forest
Having problems with your garage door? Looking to get a new garage door? Need some maintenance on your garage door? You've come to the right place! We are the premium garage door repair service in the Lake Forest area. We possess a grassroots community reputation and affordable prices that have made us a mainstay in Lake Forest and the surrounding areas for several years now, as local residents trust us to repair, service, maintain, and install their garage doors and garage door parts. We have a glowing reputation across all of Orange County!
Comprehensive Garage Door Service
Emergency Same-Day Garage Door Repair in Lake Forest
Picture the scene: you're on your way to work, you get in your car and start opening the garage door, yet it becomes stuck during opening. You cannot get your car out the garage, and your house/garage is suddenly left vulnerable. Therefore, we provide emergency same day garage door repair. We get to you as fast as we can, and aim to have your door up and running again in as short a time as possible. Many people underestimate how a faulty garage door can affect their everyday life, but we are here to help when garage doors go awry!
A variety of garage door repair services in the Lake Forest
We offer bespoke garage door repair services for whatever has happened to your door. We offer garage door spring repair, garage door off-track repair, and garage door opener repair, as well as numerous other services. We believe that our eclectic mix of services makes us convenient for our customers and different us from our competitors.
Trusted Garage Door Repair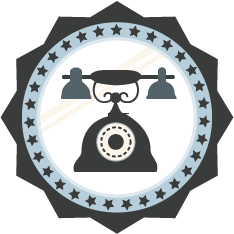 714-709-8075
Champion Garage Door Repair Lake Forest - A name to trust
We've been serving Lake Forest for many years now, and we are known among residents for being affordable, fast, and most importantly – effective. We have seen our name spread via word-of-mouth around Lake Forest and the surrounding area due to our stellar repairs and customer service! We use our industry-standard tools, years of experience, collective knowledge, and overall friendly and professional conduct to resolve your problem as quickly as possible.
Champion Garage Door Repair Lake Forest- fair, upfront pricing
We don't believe in predatory hidden fees; our quotes are given in full. We believe that this gives you the best chance to weigh up your options and compare garage door repair companies in Lake Forest fairly. We are a dedicated team that is committed to ensuring you receive amazing customer service and completely fair pricing, no hidden fees. We believe in complete and utter transparency; Call us today in order to get your garage door system inspected, receive instant quote.
Fast Garage Door Services
Customer Reviews
Champion Garage Door Repair Lake Forest
Average rating:
1 reviews
Jan 12, 2016
Location:
Lake Forest, CA
Service Requested:
Garage Door Repair
After talking with several garage door companies that wanted to charge us to find out why our garage door was not working! I found and contacted this company after reading the online reviews. They came out the same day, they were very clear about what they needed to do and did the job quickly and thoroughly. I highly recommend this garage door company if you are having any issues with your garage door.
Contact Us
Serving Lake Forest, CA 92630, 92610