GARAGE DOOR REPAIR
Laguna Niguel
Deal of the Day: 10% OFF any Repair!
affordable prices
Cost-Effective Garage Door
Repair Solutions.
same day service
Quick Garage Door
Repair Service.
emergency service
Fast Response When The
Unexpected Happens.
quality guaranteed
Certified Garage Door Repair
Technicians.
Garage Door Service
We provide comprehensive garage door service and repair in Laguna Niguel, designed to meet your needs.
Garage Door Repair Service in Laguna Niguel
At Champion Garage Door Repair, we meet a full range of garage door services with 100% dedication to customer satisfaction. Aiming to provide quality and reliable garage door repair in Laguna Niguel and Orange County, our primary goal is to keep your home and family secure, ensuring that your garage door system operates safely. Whether you're looking for the installation, maintenance, or repair of residential garage doors and automatic equipment, we have the experience and resources to provide the service you need and keep your garage door system in working order.
Reliable Garage Door Supplier
Tailored Garage Door Repair
Solutions
A Job Well Done is Worth Doing
To provide the best solution, we take the time to understand the problem. Before making any necessary repairs, we inspect your garage door system to identify the source of the problem. This is an important step in keeping our garage door services personalized to a specific situation and task. Every home has its requirements and garage door system which affected by various factors, such as the garage clearance, structure limitations, door's weight and maintenance history. Taking all of these factors into consideration allowing us to deliver the best solution that will meet your needs and keep your home and family safe.
Same-Day Garage Door Repair Service
Garage door breakdowns will mostly happen at the most inconvenient time, perhaps as you're on your way to work or to an important meeting. Your home and valuables may suddenly become vulnerable and you may not be able to get your vehicles in and out of your garage. Specializing in resolving garage door problems quickly, we provide emergency garage door service in Laguna Niguel, CA, allowing you to continue on with your day. Utilizing experience, skills and knowledge, we are able to complete any task quickly, efficiently and get the job done right the first time.
Emergency Garage Door Service
in Laguna Niguel
Essential Garage Door Maintenance
A Small Leak Will Sink a Great Ship
Your garage door components are an essential to keep your garage door system in top working order. Performing scheduled maintenance to closely monitor equipment performance could prevent system failure, unnecessary downtime, excessive wear and a garage door off track scenario. Our garage door maintenance program includes annual, semi-annual, or quarterly visits. Providing on-site maintenance service in Laguna Niguel, CA, we perform complete inspection and audit of your garage door system, replacing worn parts, maximizing efficiency, ensuring reliability and minimizing downtime.
A Robust Approach for Service
Serving the residential sector of Laguna Niguel and Orange County, we are one stop shop for your garage door needs, offering on-site repair, inspection and installation services. As we follow local and federal industry regulations, no job too big or too small, we can repair and maintain any garage door system available on the market. We use industry-standard tools, experience, collective knowledge and overall professional conduct to resolve your problem quickly and efficiently. From garage door spring repair and cable repair to opener repair and preventive maintenance, we do it all! Call today for details and support.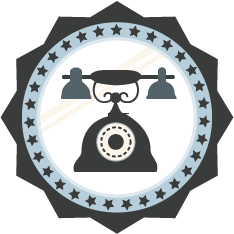 714-709-8075
Customer Reviews
Champion Garage Door Repair Laguna Niguel
Average rating:
2 reviews
Jul 11, 2017
Location:
Laguna Niguel, CA
Service Requested:
Garage Door Repair
Stop looking! These guys are the best. On a Friday morning at 6:30 AM I called them for a problem with our garage door at our rental property. They said they would be there at 10:30. By noon it was fixed and much less than I expected. Then they took the time to tell me exactly what they did and what to do to prevent it in the future.
These people do business like they did in the old days, great customer service with no surprises!
May 15, 2016
Location:
Laguna Niguel, CA
Service Requested:
Garage Door Service
We finally made a call to get our garage door fixed after it's not been working right for a few weeks. They were able to come out almost immediately and fix the problem. They were courteous and very professional. I highly recommend this company for any garage door work!!
Contact Us
Serving Laguna Niguel, CA 92677