GARAGE DOOR REPAIR
Fountain Valley
Deal of the Day: 10% OFF any Repair!
affordable prices
Cost-Effective Garage Door
Repair Solutions.
same day service
Quick Garage Door
Repair Service.
emergency service
Fast Response When The
Unexpected Happens.
quality guaranteed
Certified Garage Door Repair
Technicians.
Garage Door Service
We provide comprehensive garage door service and repair in Fountain Valley, designed to meet your needs.
Best Garage Door Repair in Fountain Valley, CA!
Here, at Champion Garage Door Repair, we bring extra value with years of experience that cannot be taught through school or literature. We are a specialized garage door services company and on-site residential garage door supplier, focused on mobile, on-site service and repair of garage doors and related equipment. As we offer multiple levels of solutions within the residential garage doors area, we have been delivering high quality services and repairs in Fountain Valley, CA. As an industry leader, The Champions' diversified capabilities allow us to provide you the best garage door repair in Fountain Valley with a quick turnaround and high-value, cost-effective services.
Best Garage Door Supplier
in Fountain Valley, CA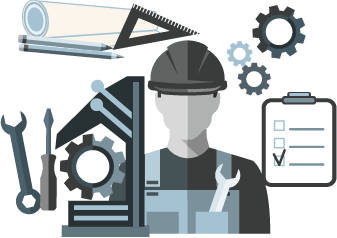 Experienced
Garage Door Repair Team
Providing Vast Garage Door Services
Whether you need general service or emergency repair work, the Champion provides a wide range of garage door services in Fountain Valley, CA. Upholding the highest standards in the garage door industry, we are trained and familiar with the proper use of each piece of machinery on your garage door system. Highly experienced in garage door repair services, we understand that time is often incredibly important when it comes to your garage door and home. Inconvenient garage door malfunctions and a broken garage door can leave your home and/or vehicles exposed and may require immediate attention and repair, as a result, we offer same-day garage door repair services in Fountain Valley.
Essential Same-Day Garage Door Repair in Fountain Valley, CA
Emergency garage door repair can be crucial, especially if you're on a time schedule! A system failure can leave your home vulnerable, particularly if your garage door stuck wide open or stuck partially open. Sleeping at night with garage door being stuck upon can be quite stressful, as your garage may often be attached to your home and/or contain valuable belongings. Therefore, as part of our vast garage door services, we offer same-day, emergency garage door repair in Fountain Valley and provide just-in-time garage door repair that meets high industry standards.
Emergency Garage Door Service
in Fountain Valley, CA
Safety Inspections and
Preventive Maintenance
Champion's Route to Optimum Garage Door Safety
The garage door is a large, heavy object with many moving parts that wear out over time. By providing annual servicing to the garage door system and to the garage door opener, it can be determined whether parts need to be replaced before they wear out. Catching small issues with regular inspections is likely to prevent colossal future problems with your garage door and with any sophisticated equipment related to it. Incorporates Champions' safety inspections and preventive maintenance can significantly reduce future repairs costs and ensure reliable and efficient operation. Take the Champion's direct route to optimum garage door safety to assure safe pipeline operation and full equipment compliance with the city of Fountain Valley standards and the federal safety regulations.
Trustworthy Garage Door Services in Fountain Valley
At Champion Garage Door Repair, we are committed to providing outstanding customer service and cost‐effective garage door solutions in Fountain Valley, CA. With years of experience in the garage doors industry, we have refined our procedures and techniques in order to provide high quality services and products in short turnaround times. As a complete garage door services facility, we deliver various garage door services, installations and design solutions to Fountain valley residents. Along with our services, The Champion is greatly involved in the repair service industry. From concept to production and from maintenance to garage door replacement, at Champion, we deliver complete cost‐effective solutions that meet local and federal industry standards. Call us today! We will provide you with the necessary information, discuss your options and answer your questions.
Trusted Garage Door Services
Customer Reviews
Champion Garage Door Repair Fountain Valley CA
Average rating:
6 reviews
Dec 14, 2017
Location:
Fountain Valley, CA
Service Requested:
Garage Door Repair
My experience with Champion Garage Door Repair was amazing! Trustworthy and simply the best! I called this morning and they sent the tech over the same afternoon! They were very courteous, accommodating and took the time to explain everything I needed to know. They have a strong work ethic, strong business principles and deep understanding. Highly recommend to anyone in need of garage door repair.
Nov 9, 2017
Location:
Fountain Valley, CA
Service Requested:
Garage Door Repair
Tim was fantastic! Professional, fast and a gentleman. He fixed our garage door quickly (it was stuck halfway), and responded immediately to our call. Service was great and we couldn't have been more happy!
Jul 25, 2017
Location:
Fountain Valley, CA
Service Requested:
Garage Door Opener Repair
Reliable and honest service! I had some issues with the garage door... called Champion Garage Door Repair and they came out quickly since they're right around the corner from us! Friendly and professional service. My garage door works great now! Highly recommended!
Jul 21, 2017
Location:
Fountain Valley, CA
Service Requested:
Garage Door Service
Champion Garage Door Repair is the BEST around! Very quick response, knowledgeable and reasonable pricing. I've had to use them twice in 14 months and been super happy every time! Highly recommend!!
Apr 9, 2017
Location:
Fountain Valley, CA
Service Requested:
Garage Door Repair
Outstanding service and experience! Tim was friendly, explanatory and helpful from our initial call. When he showed up he was prompt, courteous, and efficient! An absolute pleasure to have him come into my home and repair the broken garage door. Price was great and service is top notch!
Nov 14, 2015
Location:
Fountain Valley, CA
Service Requested:
Garage Door Repair
They fixed our garage door in 20 minutes! They also provide us with a wealth of information on how to properly maintain our door and the price was more than reasonable.

I am convinced that these guys are worth every cent (and then some). For knowledge, professionalism and service, they get the highest mark possible.

Thank you so very much!
Contact Us
Serving Fountain Valley, CA 92708