GARAGE DOOR REPAIR
Cypress
Deal of the Day: 10% OFF any Repair!
affordable
prices!
same day
service!
emergency
services!
quality
guaranteed!
Garage Door Service
We provide comprehensive garage door service and repair in Cypress, designed to meet your needs.
Champion Garage Door Repair Cypress CA
We are a passionate local team of experienced technicians that provide unparalleled garage door repair, sales, maintenance and installation services to Cypress, CA, and the rest of the Orange County area. We are well-qualified specialists that provide affordable and reliable garage door repair, installations and complete garage door services to ensure that your garage door is in complete working order. We have years of knowledge and professionalism that are combined with our high-tech tools and equipment, resulting in a garage door repair company that is affordable and effective simultaneously.
Comprehensive Garage Door Service
Same-Day Garage Door Repair in Cypress, CA
As you may expect, a garage door will always break down at the most inconvenient and inopportune moment. This leaves homeowners with a problem, as they may not wish to leave their house until the problem is resolved. It also creates the additional problem of often making your car inaccessible, which can be troublesome if you have a busy day ahead of you. Because of this, it is important to have a garage door repair company that you can rely on. We are a company who will turn up on the same day as quickly as we can, and will rectify the problem before nightfall. We have been keeping Cypress, CA residents' garages safe and secure for many years now, and continue to do so.
Champion Garage Door Repair Cypress CA - why choosing us
Our garage door company is built upon the tried and tested principles of professionalism, customer service, and affordability. The heart of our services consists of our training, knowledge, and professionalism. We are fully versed in all aspects of garage door repair and services. We pride ourselves on getting the job done right, the first time.
Trusted Garage Door Repair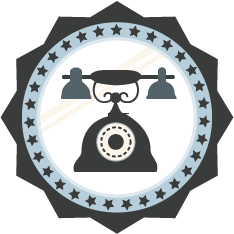 714-709-8075
A wide range of garage door services
We offer a wide range of services that Cypress, CA residents can trust. As part of our garage door services, we install garage doors and maintain their condition so that they last for many years of trusted service without the need for repeated maintenance and repairs. We offer an annual maintenance program replaces worn parts and spots small issues before they become real problems down the road. We specialize in any type of garage door repair including garage door spring repair, garage door opener repair, sales, and installations.
Affordable Garage Door Repair services in Cypress, CA
Whether you need garage door spring repair or any other garage door repair service, at Champion Garage Door Repair we believe in providing you with prior quote to our work so you know upfront what we charge. No hidden or surprise fees, no extra work unless we notify you first for your approval. Champion Garage Door Repair Cypress is the team to call! We offer complete garage door repair and garage door service that are prompt, professional, and affordable. Call Today! We will provide you the necessary information and services to keep your garage door working year after year.
Fast Garage Door Services
Customer Reviews
Average rating:
2 reviews
Jun 15, 2017
I recommend this garage door company to everyone!! I called about my garage door opener that wasn't working. They talked me through over the phone what might fix it. I tried it and didn't work, so they came out, found the problem and fixed it. They was professional as well as personable. Still can't believe he was willing to try and walk me through it over the phone. I don't know of another company that does this anymore. Fantastic customer service!
Nov 23, 2016
Excellent work! They did an awesome job at a great price. They arrived at our house quickly and replaced our broken garage door spring and cables. It works great now! Would recommend to anyone with garage door issues!!
Contact Us
Serving Cypress, CA 90630, Los Alamitos, CA 90720, Rossmoor, CA 90720, Stanton, CA 90680