GARAGE DOOR REPAIR
Anaheim
Deal of the Day: 10% OFF any Repair!
affordable prices
Cost-Effective Garage Door
Repair Solutions.
same day service
Quick Garage Door
Repair Service.
emergency service
Fast Response When The
Unexpected Happens.
quality guaranteed
Certified Garage Door Repair
Technicians.
Garage Door Service
We provide comprehensive garage door service and repair in Anaheim, designed to meet your needs.
Best Garage Door Repair in Anaheim, CA!
At Champion Garage Door Repair, we offer a wide range of residential garage door repair services in Anaheim, CA. We offer efficient service in repairing springs, automatic openers, garage door equipment, and more. Whether your system is pretty much standard, custom or hard-to-find, we can service and repair your garage door and get the parts needed to complete the necessary work – saving you time, reducing your costs, and minimizing your downtime.
Efficient Garage Door Repair
in Anaheim, CA
Local Garage Door Supplier
Near You
Same-Day Garage Door Repair in Anaheim
Garage doors are bound to malfunction at an inconvenient time, after all, when is a convenient time for your garage door to break? Never! As a local garage door supplier, we offer same day garage door repair in Anaheim, CA, and provide local residents with extra peace of mind when their garage door breaks, as their home and/or vehicles could be vulnerable, particularly if your garage door is stuck open. By utilizing experience, knowledge and advanced workflow techniques, we will effectively repair your residential garage door in a timely manner.
Experienced Garage Door Repair Team
When it comes to repair and installation procedures, we first examine and evaluate, then proceeds to determine amount of damage and wear. Once that's done, we decide which parts needed to be repaired or replaced and strive together to ensure the best resolution. Whether your garage door requires intensive repair, adjustments or full replacement, our repairmen and service technicians are experienced, utilize cost effective solutions and efficient techniques that will ensure the quality and long-term repair of your garage door.
Innovative Garage Door Repair
Fast Garage Door Service
When Needed The Most
Emergency Garage Door Service in Anaheim
Having a malfunctioning garage door can be stressful. You may have to take time off from work or make last-minute schedule arrangements due to a malfunctioning garage door. Therefore, we offer and provide emergency garage door service in Anaheim, all together with on-time service, quick and quality support. You can rest assured that we will be there when you need it the most and respond quickly to your call.
Dependable garage door repair service
At Champion Garage Door Repair, we offer plethora of services, covering repair, maintenance, garage doors sales and installation and truly with you for every step of the journey! As well as support and effective garage door solutions, our mobile garage door repair services are fast and reliable, traveling onsite to repair and recondition a wide assortment of garage door systems. Get in touch today in order to learn more and receive an instant quote!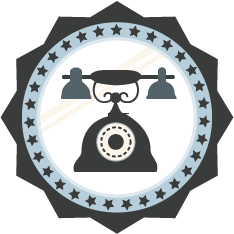 714-709-8075
Customer Reviews
Champion Garage Door Repair Anaheim
Average rating:
2 reviews
Mar 5, 2017
Service Requested:
Garage Door Repair
We called Garage Door Champion and had a very good experience. They came, diagnosed the problem and fixed it quickly and efficiently. They were very knowledgeable and fun to talk to as well. So glad I called them!
Sep 7, 2016
Service Requested:
Garage Door Repair
My garage door broke and I felt trapped. They arranged to be at my home first thing after an appointment in morning around 10AM. They showed up on time, opened, repaired and replaced the broken parts They oiled and made sure all components were working 100%. They are professional, reasonable, and friendly. Thank you guys for making my day!!
Contact Us
Serving Anahiem, CA 92804, 92801, 92802, 92805, 92806, 92807, 92808