GARAGE DOOR REPAIR
Aliso Viejo
Deal of the Day: 10% OFF any Repair!
affordable prices
Cost-Effective Garage Door
Repair Solutions.
same day service
Quick Garage Door
Repair Service.
emergency service
Fast Response When The
Unexpected Happens.
quality guaranteed
Certified Garage Door Repair
Technicians.
Garage Door Service
We provide comprehensive garage door service and repair in Aliso Viejo, designed to meet your needs.
Best Garage Door Repair in Aliso Viejo!
At Champion Garage Door Repair Aliso Viejo, we offer fully insured and professional garage door repair, maintenance, and installation services to Aliso Viejo and Orange County residents. We are a valued team specializes in all kinds of garage door repair, including garage door spring repair, garage door opener repair, and garage door cables repair. We believe that the customer comes first, and our stellar reputation has been earned largely due to our outstanding customer service and care.
Comprehensive Garage Door Service
Bringing peace of mind with Garage Door Tune-Up and Safety Check
Are you having doubts about the structural integrity of your garage door? Perhaps it is looking a bit slanted, or perhaps it is making some suspicious noises when it operates? Worry no longer! We offer thorough and comprehensive garage door tune-up and safety check to our customers. We will consult with you fully about any necessary changes that need to be made, and will process any repairs or garage dopor parts replacements as quickly as possible. Schedule a garage door tune-up and safety check at least once a year, as a faulty garage door can be enormously inconvenient and can leave your home vulnerable and exposed.
Why should you choose Champion Garage Door Repair Aliso Viejo?
Whether it's garage door spring repair, garage door cables repair, or any other type of garage door service, we have got you covered! We enjoy a warm reception and reputation in Orange County, as we employ transparent and straightforward business models. All of our customers are given an upfront quote, no hidden charges or fees, and we carry out all of our work to the absolute best of our ability. We believe in total transparency, and we seek to guide our customers through every step of the repairs process.
Trusted Garage Door Repair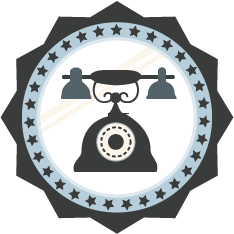 714-709-8075
Comprehensive Garage Door Repair Services!
From the tracks to the rollers - a garage door consists of many intricate moving parts. These intricate moving parts all work in tandem to keep the garage door on the track. The garage door spring allows you to raise and lower the door, while the garage door opener is the mechanism that allows you to command the door to open and close at all. With so many interconnected parts, one faulty part can incapacitate all the others. We have the comprehensive knowledge necessary to find and eliminate the source of your problem.
Champion Garage Door Repair Aliso Viejo - Honest and upfront quotes
We believe that a transparent business is a business which you can trust. Call us today and get your garage door system inspected and a prior quote, no hidden charges or fees being tagged on when the time to write the invoice comes! Our affordable and professional garage door repair and service are charged at an extremely valuable rate. Call today, get your questions answerd and an instant quote.
Fast Garage Door Services
Customer Reviews
Champion Garage Door Repair Aliso Viejo
Average rating:
2 reviews
Jul 2, 2017
Location:
Aliso Viejo, CA
Service Requested:
Garage Door Spring Repair
Add me to the "100% satisfied customers" list! Woke up to a broken garage door the other day, checked online and saw all the awesome reviews so I gave them a call. Paul was so sweet and said that they might be able to swing by within the next few of hours. lucky for us, Jaime was able to squeeze us in! He was great, handled the repair work and checked everything else out (checked cables, greased the rollers, etc) to give us a heads up on anything that might be popping up in the near future. Told me that the bearings on the garage door opener might be wearing a bit but said "just keep using it until it goes" and gave me a few options for what to do when that happened. I will recommend this garage door company to anyone who asks, and thanks for their excellent customer service! They are the best!!!
Apr 21, 2016
Location:
Aliso Viejo, CA
Service Requested:
Garage Door Service
Our garage door was out of balance and clanking and swaying dangerously. Called Garage Door Champion and he said he could be out within the hour, and he was. He did an excellent job of repairing, balancing and doing a thorough check of the entire system. He made it more sturdy and safe and now our garage door lifts and balances perfectly!
Contact Us
Serving Aliso Viejo, CA 92656, Laguna Hills, CA 92656, Laguna Woods, CA 92637