GARAGE DOOR REPAIR
ORANGE COUNTY
& LOS ANGELES
Deal of the Day: 10% OFF any Repair!
affordable prices
Cost-Effective Garage Door
Repair Solutions.
same day service
Quick Garage Door
Repair Service.
emergency service
Fast Response When The
Unexpected Happens.
quality guaranteed
Certified Garage Door Repair
Technicians.
Garage Door Service
We provide comprehensive garage door service and repair in Orange County & Los Angeles, designed to meet your needs.
WHAT WE ARE TODAY IS BECAUSE OF YOU
Read our garage door repair trusted reviews by our most valued customers.
Champion Garage Door Repair at your service!
We are experienced team of local technicians that strive to deliver quality garage door repair and garage door service all over Orange County, CA, according to your specifications. We are a dedicated team of professionals with increasingly broad knowledge of how the garage doors' complex components work and interact.
We must have excellent problem solving abilities, as it is important for us to be able to discover the cause of a problem to repair it."
Comprehensive Garage Door Service
Fast Garage Door Services
We Respond When you Need us - Same Day Garage Door Repair
Time is the one resource that we can't buy, but we often waste it or use it ineffectively. Valuing our customer's time is one of the most important things that we can do to provide excellent garage door repair service in Orange County."
We know the importance of delivery time and we will work around the clock if necessary to satisfy your garage door repair needs and minimize your downtime. From a major garage door repair to a minor one, we are always available and quick to come to your aid whenever you need, on the same day.
Garage Door Repair - Advanced Workflow Techniques
By combining knowledge, accuracy and efficiency we are able to provide reliable service to any type of repair that your garage door system may need.
Increasingly, as garage door repair experts, we are expected to have the skills and carry the right parts, materials and tools to repair any garage door available on the market and any sophisticated equipment related to it."
While performing any type of garage door repair, restoring the garage door system to working condition and keeping it in good working order is our primary responsibility.
When we are performing repairs, we need a procedure that helps us to get things done quickly and efficiently."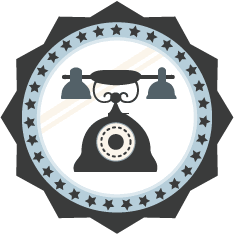 714-709-8075
Trusted Garage Door Repair
Safety is our Top Priority!
The garage door is the largest moving object in your house and can be dangerous if misused.
We are always looking for new and innovative ways to improve our and our costumer's safety."
There are several ways to perform safety inspections once a garage door repair is complete. To be effective, safety inspections must be individualized or tailored to meet the needs of a specific location, task or job.
Garage Door Services - Individual Customer Needs
We strive to deliver the most relevant products, services, and guidance to provide you with customized and flexible solutions to meet your specific requirements and budget. Choosing us means that you will not be disappointed. We provide round-the-clock reliable garage door repair, garage door service and support in Orange County, CA. Champion Garage Door Repair is, therefore, your household name when it comes to garage doors and garage door repair service.
Contact Us
8121 Marseille Dr, Huntington Beach, CA 92647