GARAGE DOOR REPAIR
Seal Beach
Deal of the Day: 10% OFF any Repair!
affordable
prices!
same day
service!
emergency
services!
quality
guaranteed!
Garage Door Services
We provide comprehensive garage door service and repair, designed to meet your needs.
Efficient Seal Beach Garage Door Repair Services!
We are an experienced team of technicians and specialists that have multiple years of experience in maintaining, fixing, and installing modern motorized garage doors. We realize that a broken garage door can be a major inconvenience for most people, and understand that leaving your garage/home vulnerable when your garage door breaks down it's not an option. As we continue to respond to customers' needs and changing technologies, we offer emergency same-day garage door repair for Seal Beach locals and those in the greater Orange County area. Exceptional garage door service, high quality garage door components and excellent on-time service will always be Champion Garage Door Repair Seal Beach formula for success.
Comprehensive Garage Door Service
Garage Door Tune-Up and Safety Check in Seal Beach
We offer garage door tune-ups and garage door safety checks to Seal Beach residents who wish to have their garage door maintained over time. As an essential measurement of safety, be sure to get your garage door checked and tuned-up annually, as general wear and tear can take its toll on the components of a garage door and garage door parts as the months and years pass. Your garage door may end up being completely fine, it may end up requiring numerous repairs and/or replacements, or it may end up just needing a little lubricant.
Champion Garage Door Repair Seal Beach - Experience and trust
At Champion Garage Door Repair, we highly trained and qualified to diagnose, repair and service your garage door system and any sophisticated equipment related to it. As we constantly stay ahead and come out with updates and improvements to make our garage door services more efficient and less costly, we possess the knowledge and expertise to repair and deal with any type of garage door issue that may arise, quickly and effectively. Here, at Champion Garage Door Repair Seal Beach, we offer high-quality garage door repair services that come complete with a warranty for greater peace of mind.
Trusted Garage Door Repair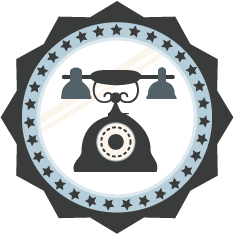 714-709-8075
Comprehensive Garage Door Repair services in Seal Beach
We offer a plethora of services at Champion Garage Door Repair Seal Beach, covering repair, maintenance, installation and sales. However, your garage door spring is often one of the first things to break in a garage door system. We offer speedy and safe garage door spring repair, allowing your garage door to return back to its former glory in no time. Garage door springs ought to be the last of your worries as far as we're concerned!
Champion Garage Door Repair Seal Beach - A name you can trust
We are a family owned, locally operated business that aims to provide high-quality garage door repair and garage door services in Seal Beach area! Not only does our stellar reputation precede us among customers, we are also known for adhering to the stringent legal health and safety regulations set in place by the government of California. We are fully insured and equipped for any garage door task. Call us today!
Fast Garage Door Services
Customer Reviews
Average rating:
6 reviews
Jun 21, 2017
I had very pleasant experience getting my garage door fixed. Called them today at 3pm and they came out same day at 5pm to fix the garage door. One spring was broken and they recommended replacing both old garage door springs. Now my garage door working much better and it's so much quieter! Thanks for the awesome service!
Jun 18, 2017
Had champion garage doors out here the other day to replace my old garage door. The workers were courteous and professional and did fantastic job replacing and installing my new door which is a lot quieter than the old one. Very happy with it! Will definitely recommend them to anyone in need of a new door or service.
May 18, 2017
So happy with Champion Garage Door Seal Beach. From talking with them on the phone to scheduling the appointment and meeting with Tim at my home and seeing him complete repairs in about 15 minutes, I am so pleased. Tim is so friendly and awesome. Thank you for excellent customer service and repair work, great prices, and an all-around wonderful experience!!
May 2, 2017
Tim was extremely professional and helpful! Our garage door broke after hours and he was able to answer our phone call and set up an appointment for early the next morning. The work performed was efficient and reasonably priced. We will definitely call again for any future garage door needs! Thank you, the Jones family
Jan 10, 2017
Extremely friendly and professional! They were extremely helpful and knowledgeable. Also, they were very timely which is something I truly appreciate when having a problem and need fixed ASAP (my car was stuck in the garage). I would recommend Champion Garage Door Repair to anyone who has any type of issue with their garage door!
Nov 27, 2016
They came out on time, explained the problem and the solution in a very helpful and informative way. Fast, friendly service at a great price. highly recommended!