GARAGE DOOR REPAIR
Costa Mesa
Deal of the Day: 10% OFF any Repair!
affordable
prices!
same day
service!
emergency
services!
quality
guaranteed!
Garage Door Services
We provide comprehensive garage door service and repair, designed to meet your needs.
Champion garage door repair Costa Mesa – Knowledge and Innovation
At Champion Garage Door Repair Costa Mesa, we provide efficient and reputable garage door repair, installation, and maintenance services to the residents of Costa Mesa and the surrounding area. Over the years we have been supporting customers and providing responsive garage door service tailored to meet their needs. As a knowledgeable team of trained and experienced field technicians, we are able to provide rapid responses to customer requirements for a whole range of garage door systems. We committed to fast, cost-effective garage door solutions and innovations for your garage door needs, including garage door repair, complete garage door service, sales and preventive maintenance.
Comprehensive Garage Door Service
Crucial Same-Day Garage Door Repair in Costa Mesa!
No one considers how a broken garage door will affect them. Of course, there's no good time for a garage door to break, and it will happen at the most inopportune time possible! We understand how frustrating this may be, as you will often be unable to remove your car from your garage due to a faulty garage door. Therefore, here at Champion Garage Door Repair, we provide same-day emergency garage door repair to our Costa Mesa neighbors and customers, we will be sure to make our way to your home at your earliest convenience.
A variety of garage door repair services
We don't simply specialize in garage door repair; we also provide industry-standard garage door maintenance, sales and installations for the Costa Mesa area. We specialize in helping people with our complete garage door emergency service that includes garage door spring repair, garage door opener repair, garage door off track repair and replacing all necessary broken parts so that your garage door will work properly again in no time. We provide maintenance and installations that also help to prevent any future problems with your garage door, as we thoroughly inspect every single part of your door to make sure that it is functioning properly!
Trusted Garage Door Repair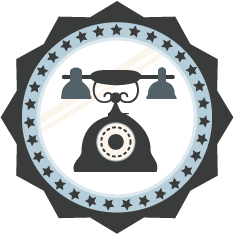 714-709-8075
Champion Garage Door Repair Costa Mesa - a local name you can trust
Our garage door repair services helped many people get their garage door fixed in a prompt, professional manner. However, we recognize that our garage door service is only as good as the last customer we serve. Our reputation has soon spread throughout Costa Mesa and the surrounding Orange County areas. We take customer service very seriously, and consider it to be the backbone of our business. We believe that small, local businesses are the best way forward when dealing with garage door problems, as we happily charge affordable and reasonably priced rates in order to further our relationship with the local community.
Providing a Trusted Garage Door Service in Costa Mesa
We are the local garage door repair service that Costa Mesa residents can trust. Whether it is garage door spring repair, garage door opener repair, or just some necessary maintenance, our many years of service combined with our professional approach allow us to provide top-notch garage door services to our customers in the Costa Mesa area. See for yourself why so many Orange County residents rely on us for their garage door repair services. Call us today for more information!
Fast Garage Door Services
Customer Reviews
Average rating:
6 reviews
Apr 12, 2017
My garage door stopped working and we were stuck unable to get the car out. We checked around for pricing and Champion Garage Door repair was very competitive so we decided to give it a shot. He came quickly and repaired the broken garage door quickly. Works like a charm! It was all I could ask for so I could get to my meeting on time!
Apr 8, 2017
We recently used Champion Garage Door to replace our old garage door opener on our new home. It was very easy to get scheduled for the time we wanted. He called us in advance and was very courteous. He did a great job installing the new opener, the price was reasonable and matched the initial quote.
Mar 29, 2017
Fantastic people to work with! Professionals and defiantly know about their trade. They did a great job explaining the problem and the necessary repairs. Good service that I would recommend!
Mar 21, 2017
Excellent service. Tim explained in great detail what was going on and what needs to be done. He worked hard to get us a deal we could afford. We got same day service and our garage door works better than ever before. Highly recommended
Jan 15, 2017
I called Champion on Friday and they were here couple of hours later to replace the broken garage door spring on my garage door. After he replaced the broken spring the tech pointed out to me that the garage door rollers were worn and might need to be replaced. I knew that the rollers were old and decided to replace them with quiet nylon rollers. They showed up exactly on time, were friendly and pleasant, left the work area clean and got the job done fast. Would recommend to anyone!
Nov 27, 2016
Prompt and professional service! Thank you!